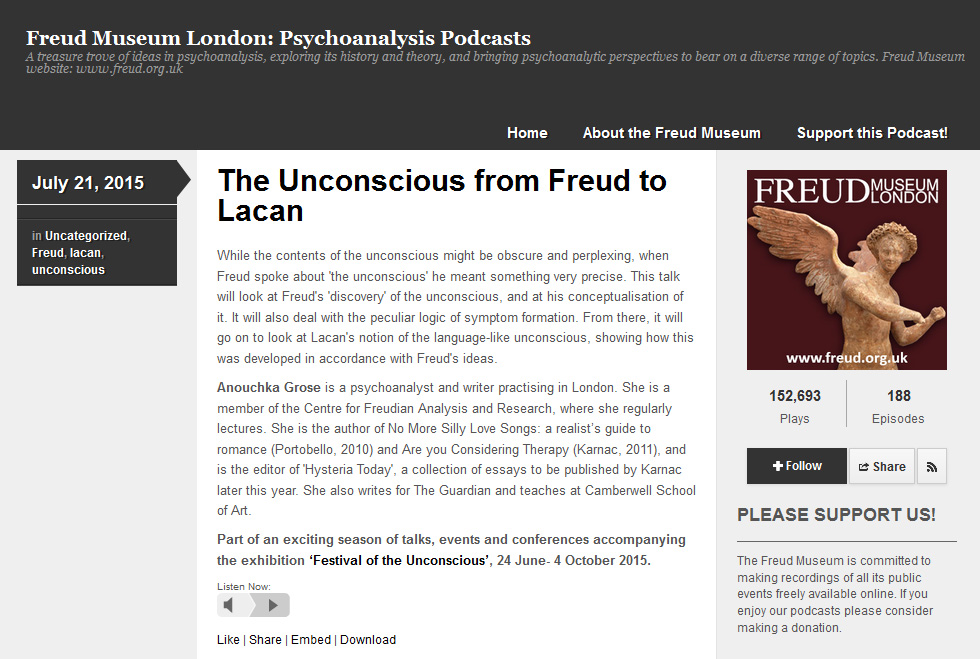 [Click here to visit the Freud Museum Site and hear the Podcast]
While the contents of the unconscious might be obscure and perplexing, when Freud spoke about 'the unconscious' he meant something very precise. This talk will look at Freud's 'discovery' of the unconscious, and at his conceptualisation of it. It will also deal with the peculiar logic of symptom formation. From there, it will go on to look at Lacan's notion of the language-like unconscious, showing how this was developed in accordance with Freud's ideas.
Anouchka Grose is a psychoanalyst and writer practising in London. She is a member of the Centre for Freudian Analysis and Research, where she regularly lectures. She is the author of No More Silly Love Songs: a realist's guide to romance (Portobello, 2010) and Are you Considering Therapy (Karnac, 2011), and is the editor of 'Hysteria Today', a collection of essays to be published by Karnac later this year. She also writes for The Guardian and teaches at Camberwell School of Art.